Svalbard
Svalbard is a Norwegian archipelago in the Arctic Ocean. Situated north of mainland Europe, it is about midway between continental Norway and the North Pole. The islands of the group range from 74° to 81° north latitude, and from 10° to 35° east longitude. The largest island is Spitsbergen, followed by Nordaustlandet and Edgeøya.
All photos by Teodor Bjerrang
University Centre in Svalbard
In the photo you can see The University Centre in Svalbard (UNIS) is the world's northernmost higher education institution, located in Longyearbyen at 78º N. We provide research-based education of the next generation of Arctic experts in biology, geology, geophysics and technology.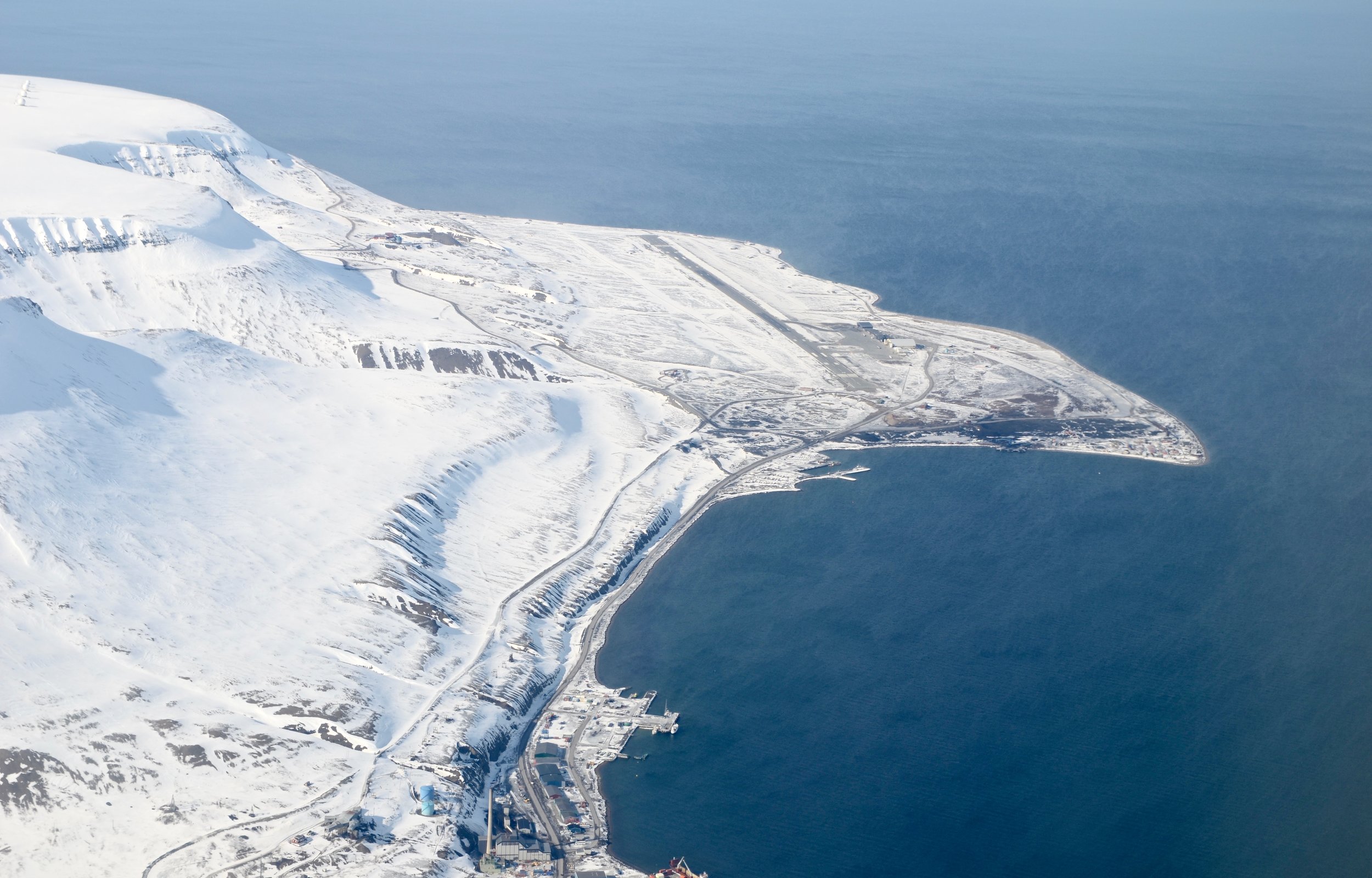 Svalbard Airport, Longyear
Conservationist Cary Fowler, in association with the Consultative Group on International Agricultural Research (CGIAR), started the vault to preserve a wide variety of plant seeds that are duplicate samples, or "spare" copies, of seeds held in gene banks worldwide. The seed vault is an attempt to ensure against the loss of seeds in other genebanks during large-scale regional or global crises. The seed vault is managed under terms spelled out in a tripartite agreement between the Norwegian government, the Crop Trust and the Nordic Genetic Resource Center (NordGen).
Svalbard Satellite Station
Svalbard Satellite Station or SvalSat is a satellite ground station located on Platåberget near Longyearbyen in Svalbard, Norway. Opened in 1997, it is operated by Kongsberg Satellite Services (KSAT), a joint venture between Kongsberg Defence & Aerospace and the Norwegian Space Centre (NSC). SvalSat and KSAT's Troll Satellite Station (TrollSat) in Antarctica are the only ground stations that can see a low altitude polar orbiting satellite (e.g., in sun-synchronous orbit) on every revolution as the earth rotates. The facility consists of 31 multi-mission and customer-dedicated antennas which operate in the C, L, S and X bands. The station provides ground services to more satellites than any other facility in the world.
Fiber all the way from my home island Andøya
The Svalbard Undersea Cable System is a twin submarine communications cable which connects Svalbard to the mainland of Norway. The two optical fiber cable consist of two segments, from Harstad to Breivika in Andøy, and from Breivika to Hotellneset near Longyearbyen in Svalbard. The system is now the sole telecommunications link to the archipelago.
Planning of the cables started in 2002 by the Norwegian Space Centre (NSC), who wanted increased bandwidth to expand their business at Svalbard Satellite Station (SvalSat). At the time all telecommunications from Svalbard were relayed via communications satellite. Financing was secured through a deal with the National Aeronautics and Space Administration (NASA). The cable system was supplied by Tyco Communications and laying of the cable was carried out by Global Marine Systems in July and August 2003.